Many companies have been in the news lately for their dedication to adopting sustainable practices. Much like microbreweries, large national and international companies are investing in their own future—and our own future—by installing solar systems. Like lighthouses, they're beacons lighting the way into a cleaner, brighter future.
Tech Companies
Tech companies are leading in many ways other than technology. Many of them invest in renewables. This partly has to do with the massive amounts of energy they use as well as saving them money on said energy. We recently installed an array for C-Forward, a cloud computing, IT service, and network security company located in Covington, KY. This will help the owner offset the largest of his electric bills.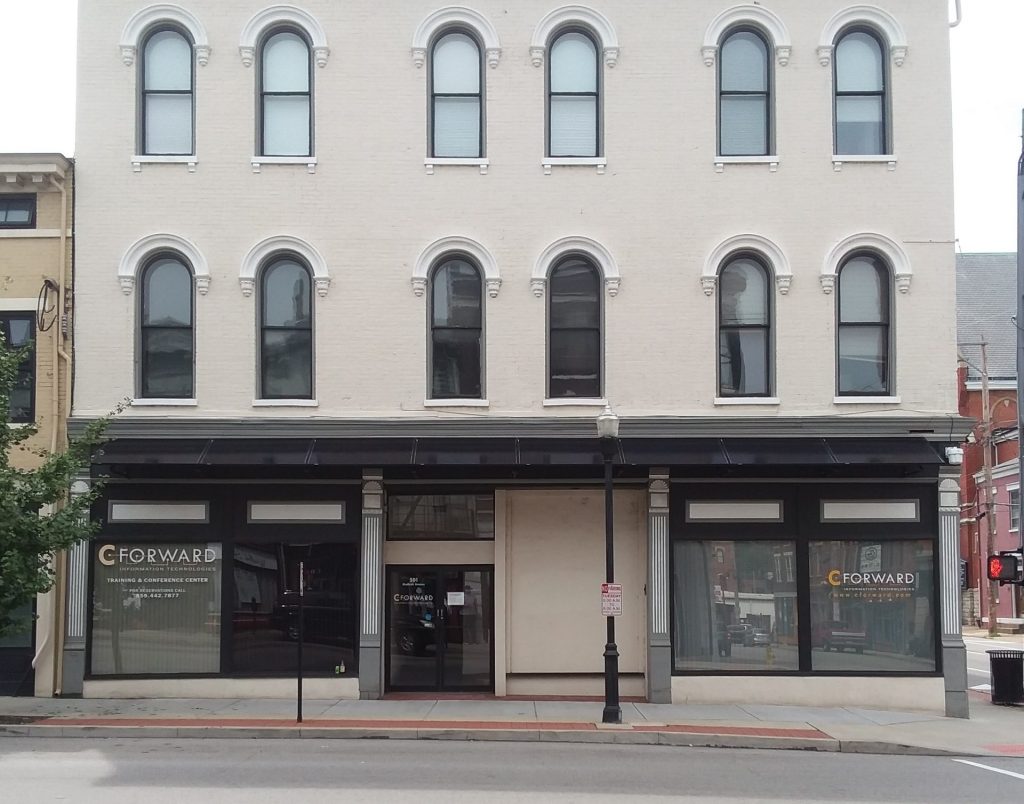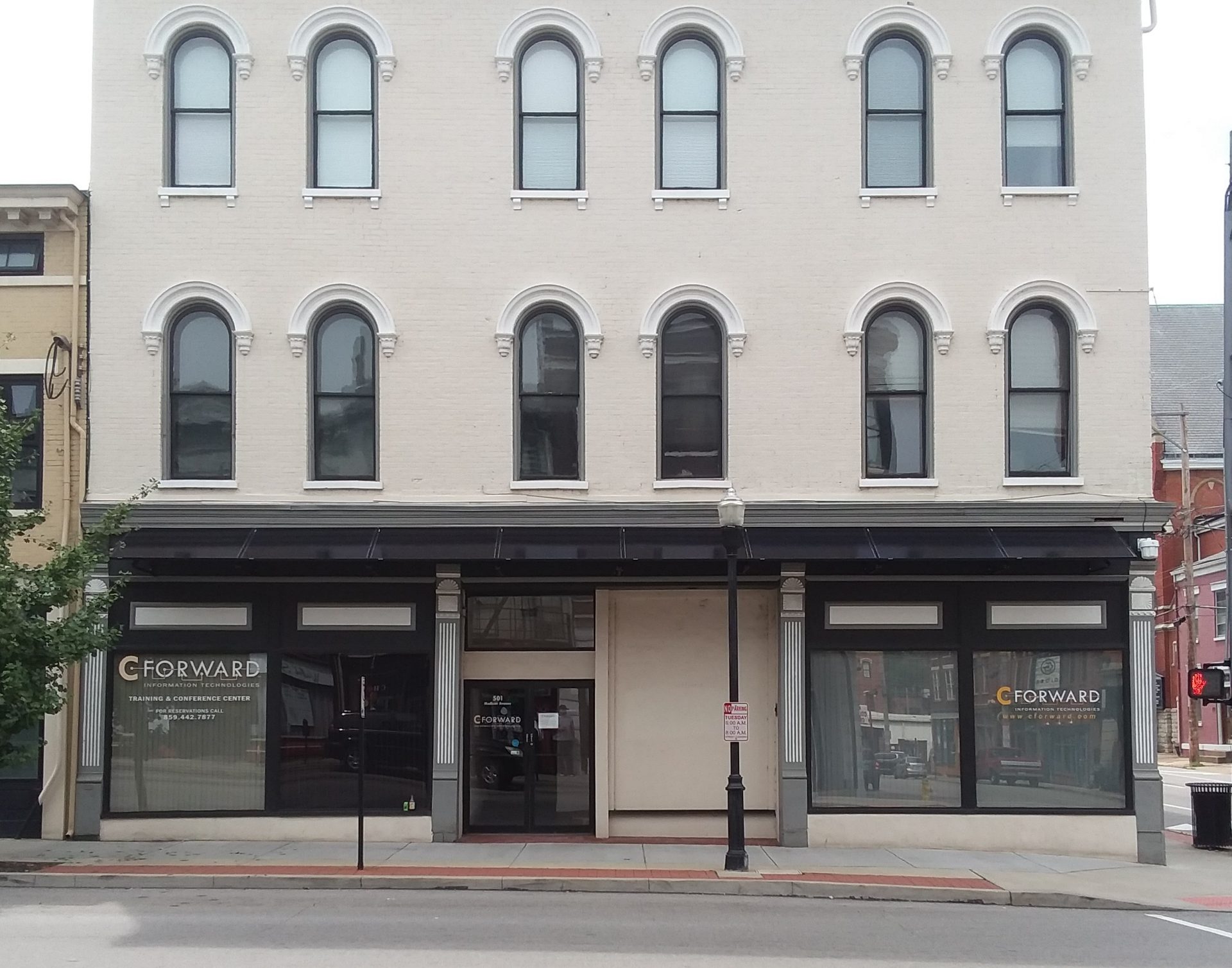 Microsoft has been powered completely by renewable energies—mostly wind power—since 2014 on a global scale. Solar panels cover their Silicon Valley campus building to help offset energy consumption onsite.
In 2017, Google announced that it met its goal of covering its electricity needs with renewable energy. "For every kilowatt hour of electricity Google consumed globally, it purchased a kilowatt hour of renewable energy from a wind or solar farm that was built specifically for Google," Solar Power World writes.
Following on the heels of Google, Apple announced that its global operations are 100% powered by clean energy. They also announced that nine of their manufacturing partners have committed to using 100% clean energy for their production, meaning a total of their 23 suppliers have now made this commitment. As of the date, they have 626 MW of renewables, 286 MW of which were installed in 2017.
Retail
When retailers become sustainable, it becomes part of their core values as a major business function. Target ranked number 1 in 2017 for corporate solar energy use in the U.S., having installed more than 200 MW of solar.
Walmart set a goal for 2025 to have half of its global energy supply powered by renewables. Currently, it uses renewables to cover 28% of its energy consumption. "Walmart plans to add an additional 130 on-site solar projects, which will bring its total to approximately 500 locations across 22 U.S. states and Puerto Rico – surpassing its 2014 goal to double its on-site solar use by 2020," writes Solar Industry.
Already energy independent in the Nordic area, IKEA's global goal for 2020 is to be 100% energy independent. In addition to the 327 wind turbines, around 750,000 solar panels have been installed on IKEA stores and distribution centers as of 217. I wonder if they assembled all the installations themselves… Their energy sustainability focus has also changed their sourcing and distribution practices.
Services
Lyft continues to raise and meet its ethical standards by being eco-conscientious. It's dedicated to being completely carbon-neutral. "It will do so by purchasing carbon credits from 3Degrees, a sustainability company based in San Francisco," according to The Atlantic. "For every ton of carbon pollution released by its drivers, Lyft will pay 3Degrees to keep an equivalent amount of carbon pollution out of the atmosphere, either by removing it directly (by planting trees) or preventing its release."
Restaurants are increasingly eco-conscientious, as well. One of them is our install at Flanagan's Pub in Dayton. Even large brands like McDonald's are going solar. McDonald's has partnered "with franchisees and suppliers to reduce greenhouse gas emissions related to McDonald's restaurants and offices by 36% by 2030 from a 2015 base year in a new strategy to address global climate change."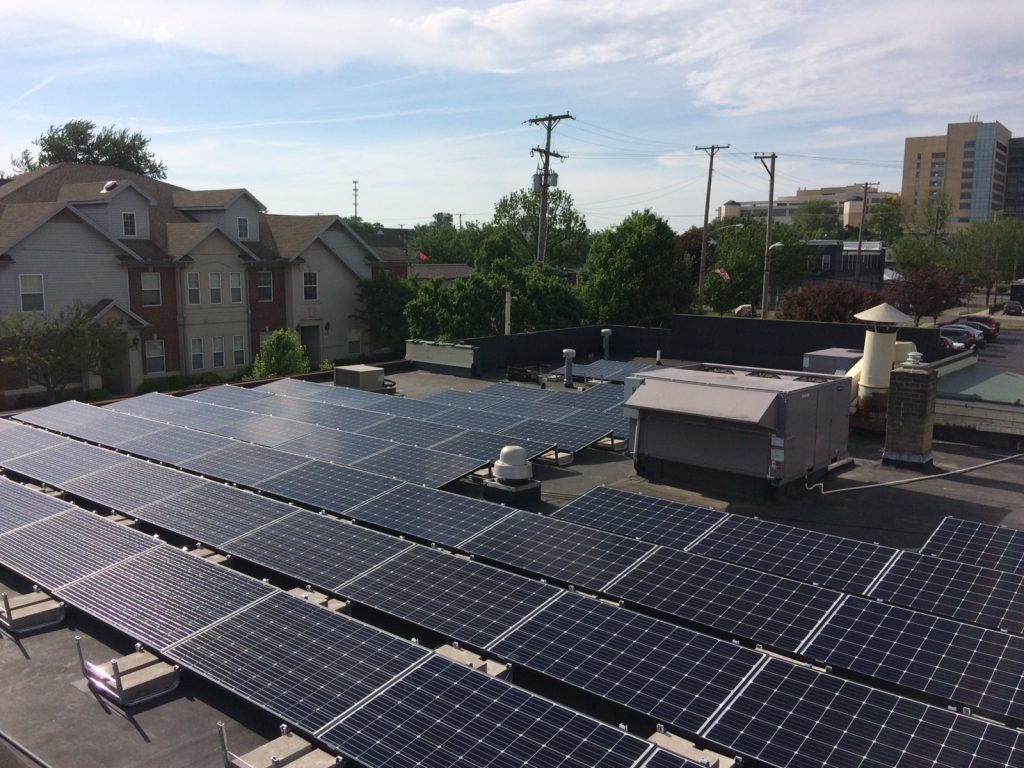 Entertainment
Solar is tons of fun! Just ask the entertainment industry. Disney has been operating more eco-consciously lately, so it makes sense that Orgis Energy is supplying a 50 megawatt solar field of 518,000 PV modules to support Orlando's Disney World.
Disney isn't the only amusement park going solar. Six Flags is, too. Their New Jersey site will be the first to be powered by 100% renewables by the end of 2019 and will be the state's largest net metering system. Six Flags Discovery Kingdom in Vallejo, California and Six Flags Magic Mountain, near Los Angeles, will be entirely powered by solar with 7 megawatts and 15 megawatts, respectively. "Six Flags Magic Mountain's system will have capacity for nearly 15 megawatts and will be the largest solar carport anywhere in North America," Attractions Magazine writes.
The San Diego Padres's Petco Park has gone solar with a 337 kW system, the largest PV installation in a Major League Baseball stadium. Other sports stadiums are looking to go solar as well, such as the Indy 500 stockyard.
An easy way to keep up with what companies are investing in solar is to visit RE100 website. If you're a company wanting to offset your commercial electric bill and/or help the environment by operating sustainably, call Icon Solar.