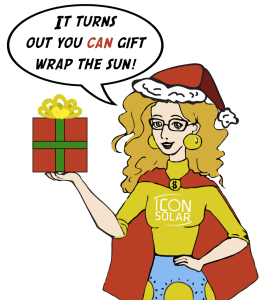 So you didn't get all your holiday shopping done on Black Friday, Small Business Saturday, or Cyber Monday (or whatever else is out there for the other days). That's fine. We've got you covered with some solar ideas for everyone. And maybe there's a little something for yourself!
1. Solar Charger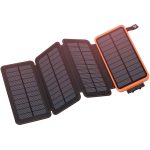 For the all-around good-use gift, a portable solar charger will do just fine, especially one so highly rated. It's handy to keep in the car, in your bag, or in your home. Let it charge your electronics in the sun while your phone is shaded under it. The Hiluckey charger is mighty powerful with a built-in 25000mAh Li-polymer battery and 4 solar panels. It can charge your phones 8-10 times or tablets 3-4 times for an average of 9 days of usage per charge. The some serious sun power!
2. Solar Backpack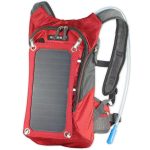 For a traveler in your family, a nice solar backpack would be perfect. Check out the ECEEN Hiking Backpack! It's lightweight and durable and includes a solar charger for travel tech devices like a GPS, a phone, digital camera, or an iPod. It has "high-efficiency 22% transfer rate solar cells, a 5V USB port, and protective Voltage Stability Control, which prevents unstable or damaging currents."
3. Solar Rover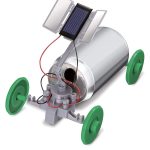 Kids are curious, and nothing cures curiosity more than science! Maybe a solar rover will help your little loved one's future in STEM fields. Using this kit, you can transform an empty aluminum can into a scientific exploration machine! Is it acceptable for adults to also want this? Asking for a friend… Yeah, a friend.
4. Solar Bluetooth Speaker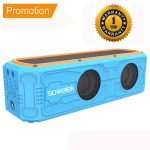 For the music aficionado, a portable Bluetooth speaker would do the trick. Soweiek's digital-inspired design is perfect for a tech-driven, modern person. The Soweiek speaker impressively "guarantees up to 55 hours playtime at 70% volume on a single charge." For every 10 minutes of charging, the speaker plays for 30 minutes. The speaker can also be plugged in with a USB charger. ZeroLemon also has a great speaker.
5. Solar Flashlight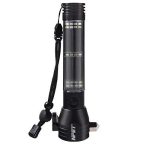 For the road warrior, give the gift of safety and your reassurance with a solar-powered flashlight. The flash also operates as a window breaker, belt cutter, compass, and emergency flasher. Set it on the car's front panel in case of an emergency.
6. Solar String Lights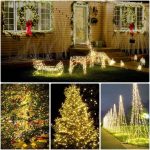 Does someone you know host a lot of outdoor parties? Try the solar-powered trendy retro Edison light bulbs or classy string lights for some outdoor elegance. They can even be used for holiday decorations! (Hope I don't buy all the stock before you get to it!)
7. Solar Fairy Garden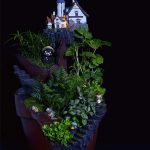 We all probably know someone who loves or would love fairy gardens. Try gifting one with some solar powered glow that makes it looks like the house is inhabited by some tiny mythical beings. Additional solar fairy houses are here.
Of course, the best house to be powered by solar isn't a fairy house–but your own! Get yourself and your family the best gift this holiday season with a solar system. It's the gift that keeps giving every month! You, too, could be like one of our customers with a Tesla battery backup from last winter when the neighborhood's electric went off.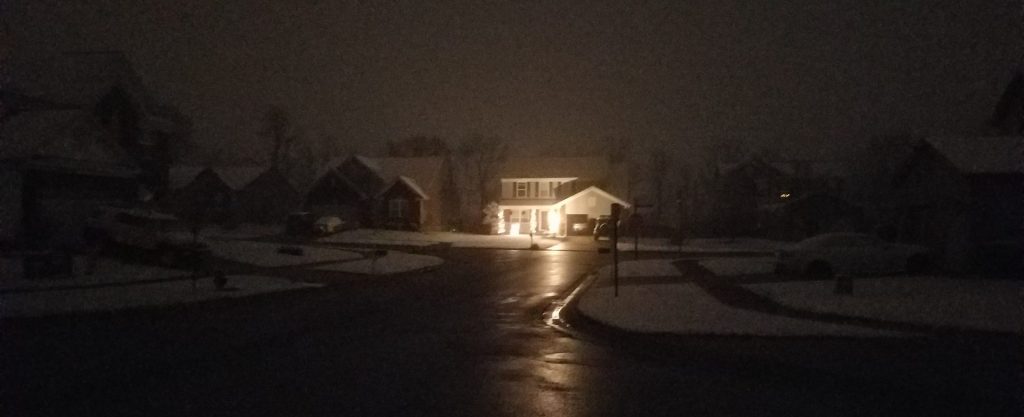 The American Solar Energy Society recently launched a new program called Tiny Watts, in which you can register your solar-powered products to show how much you're saving with renewable energy, even if you don't have a solar system to power your home. No matter how small the product, it helps everyone out! The products above can be registered!