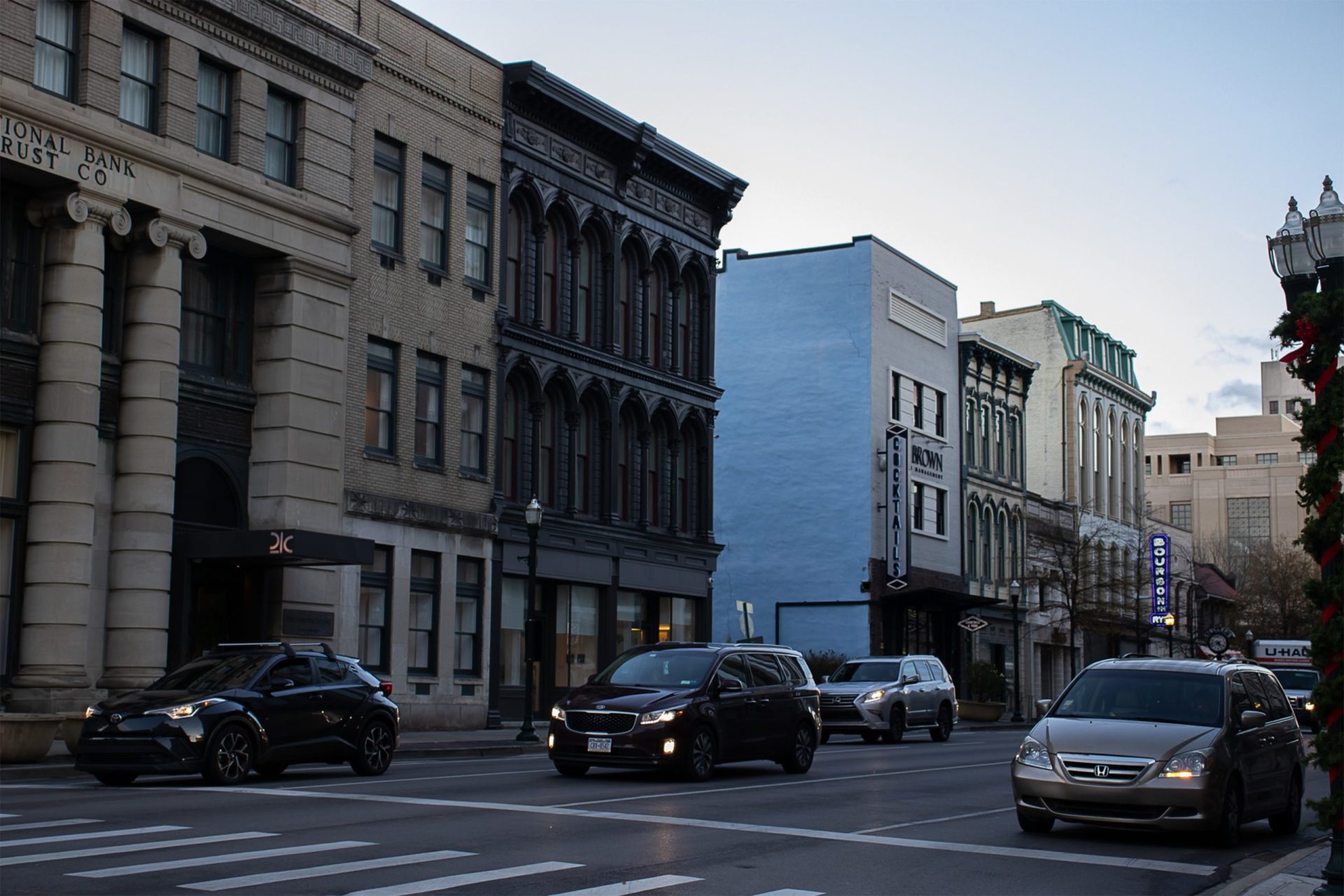 Lexington
Solar Installation Experts in Lexington, Kentucky.
Solar Power in Lexington
Lexington, the heart of the bluegrass region, has seen a dramatic increase in the number of homes, businesses and farms that have embraced solar power over the last decade. From more efficient solar panels to improvements with battery storage technology, the advancements the solar industry has seen over the last decade are not likely to slow down anytime soon, tying into the sector's impressive growth in the United States.
Lexington, also known as "Horse Capital of the World", has some of the most beautiful scenery the state has to offer. Lexington is also home to the University of Kentucky which keeps the city on its toes with sports and attracts tens of thousands of new, creative young minds from all over the country each year. From the rolling hills of bluegrass and plethora of horse farms, to its historic downtown, Lexington has it all and the beauty is truly apparent.
In 2013, a University of Kentucky graduate level Electrical Engineering class conducted a solar feasibility analysis of their campus. They determined a few locations that would be optimal for solar and in 2016 they completed a 56 kW array on the roof of the R.G. Anderson Building. This was not UK's first PV array on campus, however it was the first student led solar initiative. The first solar array on campus was constructed in 2010 earning one of UK's buildings its first LEED Gold Certification.
"Not only will the facility help power one of our buildings; it will also be a great teaching tool for our students" –Dean John Walz, College of Engineering
Going Solar in Lexington
Icon Solar has helped homeowners in and around Lexington save money on utility bills and keep the air clean by switching to solar. Take charge of your home with an advanced power source you can count on for 30+ years to come.
Too many homeowners put their electric bill on auto-pay and don't think about how much they have spent on electricity, and what they will spend in the future. But there's a better option!
Solar panels from Icon Solar can benefit your home by:
Allowing you to make your own power
Avoid rising utility rates
See immediate savings
Take advantage of tax incentives
Add value to your home (without increasing taxes)
Gain energy independence
Clean, green and affordable
Solar energy is expected to play a lead role as more utilities phase out the use of fossil fuels for power generation. As electricity rates go up, the cost of using energy from the sun does not. Over the last decade, the cost of solar has decreased by 70 % making solar more affordable than ever before.
Kentucky currently ranks #47 in the country for installed solar, but is projected to add about 817 MW of solar over the next 5 years which is approximately 2.5 MILLION solar panels!
The electric grid in Kentucky currently relies heavily on coal and other fossil fuels. While the coal industry had a positive impact on the state at a point in time, advancements in technology have come along way and burning coal for electricity no longer makes as much sense as it used to. Ironically, the state's Coal Mining Museum, located in Benham, historically a coal town, made the switch to solar as a cost-cutting measure back in 2017. This is an indication that solar can work in conjunction with coal, not independent of it.
Why Should You Choose Icon Solar?
Icon Solar has proudly been serving the Lexington area for over a decade. We are passionate about saving our customers money, helping them become energy independent, and reducing Kentuckians dependency on fossil fuels.
At Icon Solar we are driven to give our homeowners the best possible customer experience. Each of our customers is provided with a carefully thought through custom estimate and we only use state-of-the-art technology including Tier-1 solar panels and top of the line inverters.
It is important to us at Icon Solar that we listen carefully to all of our customer's needs, communicate clearly, respond in a timely manner, and most of all, remain transparent throughout the entire solar journey from consultation to installation. In addition to only using the best technology available, our 30-year insurance backed warranty, 12+ years of experience in the field and our simple, worry-free process is what sets us apart from our competitors.
We serve a majority of Kentucky including, but not limited to these surrounding areas of Lexington: Frankfort, Georgetown, Lawrenceburg, Nicholasville, Richmond, Paris, Versailles, and Winchester. As well as these cities in central Kentucky:
Home Value increase due to Solar
Did we mention that solar also increases the value of your home? Solar energy has become very attractive to prospective buyers, especially to those who know they consume a lot of electricity. According to a Zillow study, homes with solar energy systems sold for 4.1% more on average than comparable homes without solar power. The future savings homeowners gain by going solar make the upfront cost worth the investment.