Although we may be biased, we think solar is one of the best investments you can make. Convinced? Great. Give us a call. If not (WARNING: you will be once you read this blog), here are 10 things you'll get when you install solar panels on your home.
1.You get a tax credit worth thousands of dollars.
When you purchase and install a solar system on your home, you're eligible to receive a 30 percent federal solar investment tax credit. This is thousands of dollars you'll get right back into your pocket, significantly decreasing the cost of solar installation.
2. You save money. Lots of it.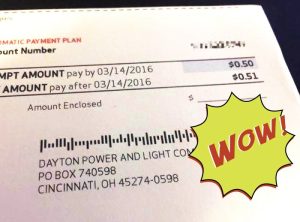 Your electric bills will go down tremendously. Depending on your unique solar system and electric use, it is possible for solar panels to cover 100 percent of your utility costs. Our customers have seen their meter spin backwards, and even better, a $0 electric bill.
3. You increase your home value.
Solar panels can increase the value of your home by thousands of dollars. Even if you don't think you'll stay in your current home to pay off your panels, you'll get that money back with an increased resale home value. The US Department of Energy recently released a study indicating that, on average, homes with solar panels sell for a whopping $15,000 more than homes without.
4.You're helping the environment.
Solar panels take clean, pure energy from the sun and convert it into usable electric in your home. Solar panels reduce greenhouse gas emissions and the dependence on fossil fuels.
5. You get sleek-looking panels.
Our solar panels have a custom black frame and black background that mimic roof shingle patterns. Our panels are thinner than ever, making their appearance sleek, not clunky. Plus, our team will work with you to design a unique solar array that suits you.
6. You get an extended warranty.
Icon Solar offers top of the line equipment with a 25-year manufacturer's warranty on your solar panels plus flexible financing options to help you achieve the benefits of solar energy within your budget. Sound like a good deal? That's because it is.
7. You can harness the power of the sun.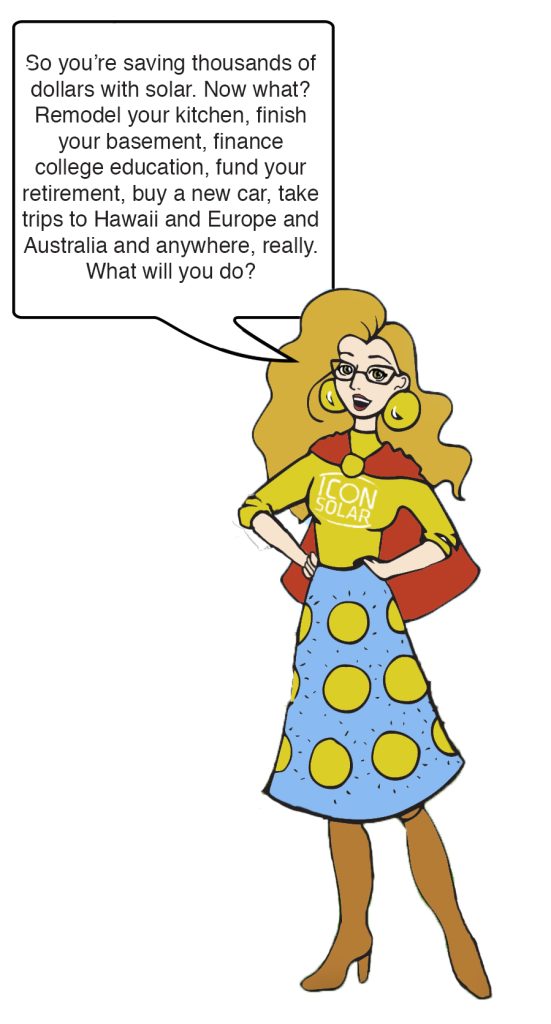 The sun always shines. Even on cloudy days, solar panels absorb the energy of the sun to power your home. As long as there is a sun is in the sky, you'll have power. (If not, we've got bigger problems to worry about.)
8. Now you can store your solar.
You can also purchase and install a home battery. This will charge and store the electric your solar panels generate so you can then use the power around the clock. A home battery can offer you greater independence from the utility grid and serve as an emergency backup source of power. Icon Solar is an authorized reseller and certified installer of the Tesla PowerWall Home Battery, one of the most advanced storage solutions available.
9. You get Icon Solar's turnkey service.
Solar panel installation is a big deal and you want it done right. Icon Solar's team offers you turnkey service that covers measuring and planning, professional installation, utility interconnection for grid-tied systems and paperwork for permits, grants and rebates (and that awesome federal tax credit!).
10. Wanda, Your Wealth Warrior says so. (And she gives good advice.)
That's a lot of good reasoning there, but we're always happy to give you more. Are you ready to go solar? Have questions or comments for us on this blog? Talk to us here.