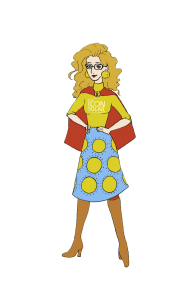 Are you looking for more information on solar and if it'll end up saving you money? There are a lot of companies, non-profits, and search engines that provide tools to determine if solar is right for you. But I, Wanda your Wealth Warrior, am here to defeat some misleading tools.
The Not-So-Good
Google Sunroof
Google Sunroof seems pretty perfect in theory. However, it doesn't always work so well. Google Maps don't keep up-to-date. You may have cut down trees since the last image taken. Your house may not even exist on the map. Sometimes maps are pieced together from different times of the day, and parts of your house don't really show up well on maps. Additionally, their calculations are significantly, well, off. We Googled one of our customers' houses. This is what they concluded:
This is what we concluded: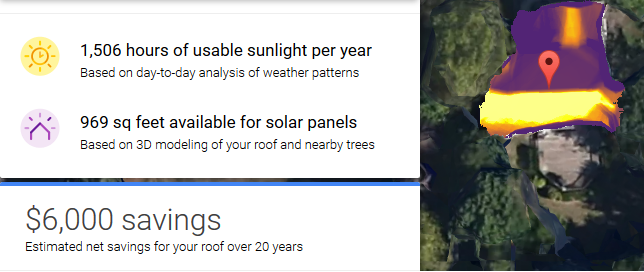 Quite a difference. Go with trusted sources who know what they're doing.

The So-So
Solar-Estimate
Solar-Estimate provides multiple calculators, including a Solar Savings Calculator. We did it for the above-mentioned house. It was actually a little more accurate and seems to be one of the better estimate tool out there, aside from in-person, customizable quotes.
The Good
There are some fantastic resources out there. Some aren't necessarily helpful in determining how much you'll be paying for solar and how much you'll save; but they're helpful in determining your peak sun hours, incentives, and other aspects.
OSU Ohio Renewable Energy Incentives List
Ohio State University's College of Food, Agricultural, and Environmental Sciences provided a comprehensive list of renewable energy incentives in Ohio. It includes content on credits, rebates, loans, and grants through programs, non-profits, and utilities.
PVWatts Calculator
The National Renewable Energy Laboratory has developed a calculator, of sorts, to determine your solar potential. It uses national weather data from the stations nearest you. You can tweak your potential system to the best of your knowledge with this easy-to-use platform. Here's the same customer as before:

The Best
When it comes down to it, you won't know exactly what you'll be spending on solar because of all the variables involved, and it's best to seek in-person consultations.
Icon Solar
Icon Solar is your trusted source for giving you a fully customized design. You won't be purchasing a larger system than you need. With us, you get our turnkey services with post-installation support. We come to your house, check out your roof (or spot for a ground mount), and take into account pitch, shade, cardinal direction, roof size, and your electric usage, among other points of data, to accurately size a system. Submit a request for a quote or call us today (513-396-7777).