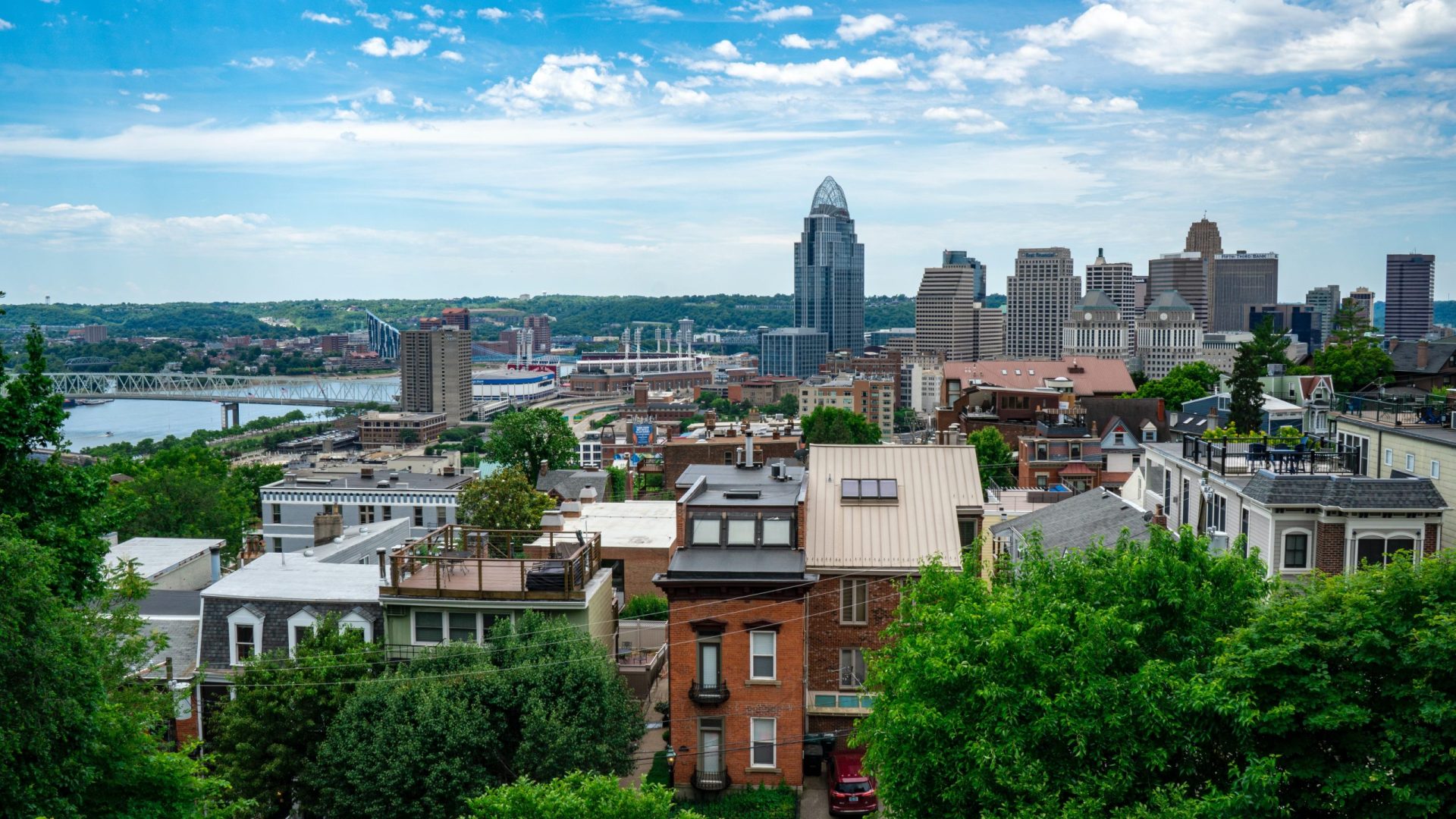 Cincinnati
Solar Installation Experts in Cincinnati, Ohio.
Solar in Cincinnati
Solar is more popular than ever in the Buckeye State, especially right here in the city of Cincinnati. Located in Hamilton County and the home to University of Cincinnati, Xavier University and close by Miami University.
Icon Solar has installations all around the Cincinnati area, from the historic Village of Glendale to the thriving suburbs such as Mason, Montgomery and Madeira. We also have an installation at University of Cincinnati at their field station in Harrison. Thanks to new innovations across the industry, as well as financing and incentives with zero out of pocket, investing in solar energy has never been cheaper.
For good reasons, Cincinnati homeowners, businesses, and institutions are choosing to switch to solar a cleaner, more affordable source of energy.
Even with all four seasons, we can always rely on the power of the sun. By installing solar panels, you gain energy independence and save on your electricity bills all while reducing your carbon footprint.
Going Solar in Ohio
Solar is catching on quickly here in Ohio and Icon Solar is at the forefront. Most recently, Ohio ranked 18 in the country for solar and almost doubled its installed capacity in just one year! Ohio went from a total of 264.5 MW to 527.09 MW installed, adding 236 MW of solar energy to the grid in a year alone. That is enough energy to power 63,137 homes!
The cost to install solar systems has decreased by more than 70% over the last decade. Rather than paying the electric company every month, you can make your own power and pay even less per month for something you actually own!
Electricity rates are fluctuating upward, and with the uncertainty surrounding the cost of electricity, you can put the power back in your hands. And the best part is, you begin saving on your electricity bill the moment your system is installed.
Why Should You Choose Icon Solar?
Icon Solar has proudly been serving the Cincinnati area for over a decade. We are passionate about saving our customers money, helping them become energy independent, and reducing Ohioans' dependency on fossil fuels.
At Icon Solar we are driven to give our homeowners the best possible customer experience. Each of our customers is provided with a carefully thought through custom estimate and we only use state-of-the-art technology including Tier-1 solar panels and top of the line inverters.
It is important to us at Icon Solar that we listen carefully to all of our customer's needs, communicate clearly, respond in a timely manner, and most of all, remain transparent throughout the entire journey.
In addition to only using the best technology available, our 30 year insurance backed warranty, 12+ years of experience in the field, and our simple, worry-free process is what sets us apart from our competitors. Give us a call and ask about our attractive finance offers and own your power with zero dollars out of your pocket.
We serve a majority of Southern Ohio including City of Milford, Montgomery, Fairfield, Oxford and many more.