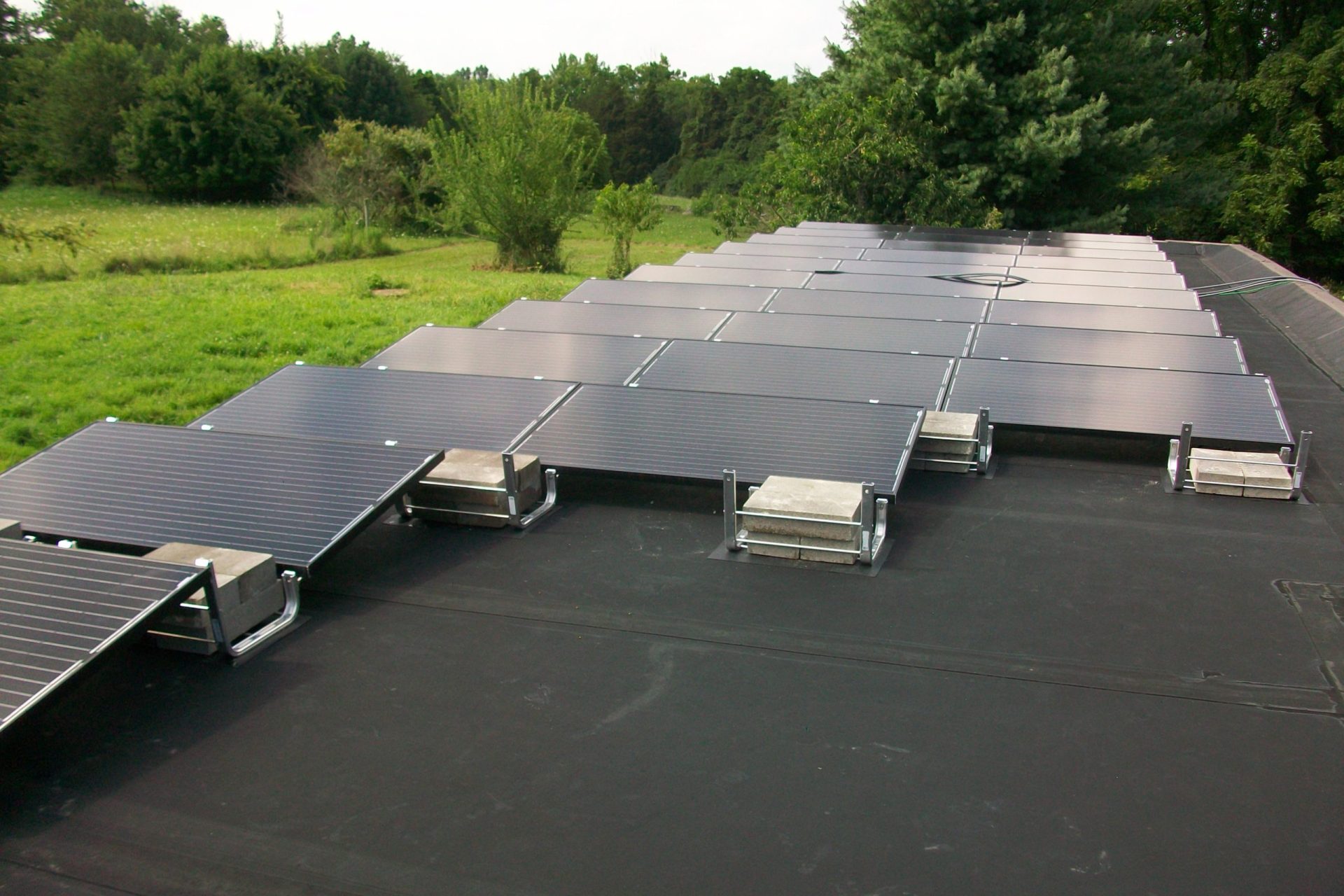 About Us
We don't just power homes, we build relationships.
Established in 2009, Icon Solar is a local residential and commercial solar installation company for much of Indiana, Ohio and Kentucky. In addition to being a full-service turnkey installer, Icon Solar offers exclusive extended warranties, astonishing financing options and a battery backup system to which other installers can't compare. When you choose Icon Solar, you choose quality service and products. Icon Solar has proven to be leaders in the solar industry and still going strong.
Icon Solar is one of the largest residential installers in the region and stands at the forefront of solar technology, so you know you're getting the best solar partner. Icon Solar will be by your side during your entire solar journey. We'll explain the benefits of solar panels, like creating your own clean energy, reducing your carbon footprint and potentially saving you tens of thousands of dollars on your electricity bill.
Our team handles every detail of installation, from permit to grid hook-up, efficiently and courteously. We invite you to take a look at our website and get to know us better.
Icon Solar is one of the Midwest's leading providers of solar energy. We don't just power homes, we build relationships. When you partner with us, we'll take the time to fully understand your home energy needs, and to address all of your questions and concerns.
We also believe that ongoing education is essential to exceeding our customers' expectations. Our solar energy experts remain at the forefront of the technological curve. Yet, even as we continue to grow, we remain local and flexible, doing whatever it takes to help our customers achieve environmentally friendly energy solutions.
Why Icon Solar?
There are many solar providers out there but not all of them offer the same level of service. At Icon Solar, we exceed industry standards by focusing on these core fundamentals.
Full-Circle Customer Service
With a passion for saving our customers money and a commitment to honesty and proactive education, we continue to exceed expectations. One of the biggest benefits of solar is the significant savings for you. We keep a keen focus on analyzing financial benefits for you and our team of experts will guide you through your entire solar journey. We have NABCEP-certified installers and are Green Umbrella, Green Energy Ohio and US Green Building Council members, keeping us at the forefront of new solar technology and developments.
State-of-the-Art Equipment
Like many items we purchase for our homes, not all solar systems are created equal. There are a variety of manufacturers, equipment types and warranties. Icon Solar carries only top quality equipment manufactured by companies with the best warranties in the industry. Icon Solar's representatives will explain the equipment and warranty options so you can feel confident in your decision.
Here are some of the options Icon Solar makes available to its customers:
Solar panels with a minimum 25-year production warranty.
Attractive black frames, black back sheets and black cells, which blend better with the roof and give a clean and polished appearance when compared with the silver framed, blue cell panels used in many solar installations.
Inverters with DC optimizers and micro-inverters to ensure you get the most production from your system, unlike central and string inverters that suffer from the "Christmas tree light" effect (so if you have a problem somewhere along the string, it affects the whole string).
Inverters with 25 year warranties (not the standard 5 or 10 years offered by our competitors) for peace of mind that your inverters will last as long as you own your panels.
Penetrations flashed with a black flashplate that blends with your roof while providing excellent protection against leaks
All black mounting hardware, including racking and clamps, to preserve the aesthetics of your home
Worry-free Warranties
Leak Warranty – We offer a 5-year leak warranty, regardless of your roofing material. For every installation, we use a sealing product specially manufactured for solar installations and tuck all-black flash plates under the shingles for extra protection.
Workmanship – We provided a 5-year guarantee against defects in workmanship.
Manufacturers' Warranties – Our contract expressly states that the 25 year warranties on the solar panels and inverters, as well as all manufacturers' warranties on other items provided with your system are for your benefit.
Peace of Mind
We conduct a thorough background check on each of our technicians, so you can rest assured you are dealing with a trustworthy and professional company.
Turnkey Solution
We take care of everything! We keep you informed every step of the way so you don't have to worry and your experience will be smooth and hassle free.
Flexible Financing
We offer flexible financing options to help you achieve the benefits of solar energy within your budget. We work with multiple 3rd party lenders to connect you with best financing available. Qualified customers can get low rates and terms as long as 25 years with zero dollars out of pocket, not one penny!
Ready to Talk about solar power?
Now that you know about the benefits and possibilities of solar solutions, schedule a consultation with our expert team. We welcome the opportunity to help you discover solar energy as a pure, affordable alternative to unclean energy and rising electric prices.